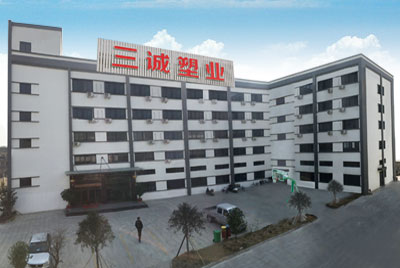 ZHEJIANG SANCHENG PLASTICS INDUSTRY CO.,LTD. Specializing in the production of PVC more than 30 years, the company is located in Zhejiang province Taizhou Jiaojiang. After more than 30 years of good governance and steady development, has become a well-known brand of PVC particles, the success of the forefront of the industry. The company covers an area of 33 acres, the establishment of product research and development center and production Logistics Base, with modern standard workshop. 2014 through comprehensive technical transformation, invested a large amount of capital to build high-end automated production lines and testing instruments to achieve energy saving, high efficiency, green environmental protection. The input of all instruments and equipment is to ensure that the factory pass rate reaches 100%. Now the company's annual production capacity has reached more than 80,000 tons, China's PVC particles become an important production base. Company's products have extrusion, injection molding, blow molding, coating, transparent, cold-resistant, tasteless, rubber, fog, matte elastic and other soft and hard particle material products. Enterprises through ISO9001:2008, CQC and other certification, environmental protection to export Europe and the United States RoHS, PAHS, REACH and other requirements. Wire and cable material conforms to GB/T8815-2008 "soft PVC for wire and cable". Products can be used for: wire and cable, electrical plugs, electrical switches, water pipe valves, joints, auto parts, holiday lamp accessories, gaskets, shoes, doors and windows sealing strips, trachea and a variety of daily necessities.
Also tailor-made for customers a variety of requirements of PVC particle material. The company's plastic particles produced excellent performance, affordable, widely used, for many years has been favored by the majority of users. Products sold throughout the country and exported to Southeast Asia countries and regions, at the same time, according to the development needs of enterprises and market demand, in the continuous improvement of the original product quality on the basis of continuous development of new products, enterprise scale expanding, product varieties continue to increase, excellent technical force, rich production experience, strong financial strength, High-quality product quality and advanced production equipment to enable the rapid development of enterprises, and in the increasingly fierce market and technology competition to constantly improve the internal management and technical management, strengthen human resources development, improve the quality of enterprises themselves.
Our philosophy is: to "three sincerity" as the center, integrity, Sincerity,Sincere product to do products. to high-quality products to develop the market, to improve the service to consolidate the market, reliable reputation to win the market, at reasonable prices to meet the market. We will continue to follow the "quality first, customer first" purpose and dedication to the general User Service, warmly welcome new and old customers at home and abroad to negotiate, guidance!